Description
ZR7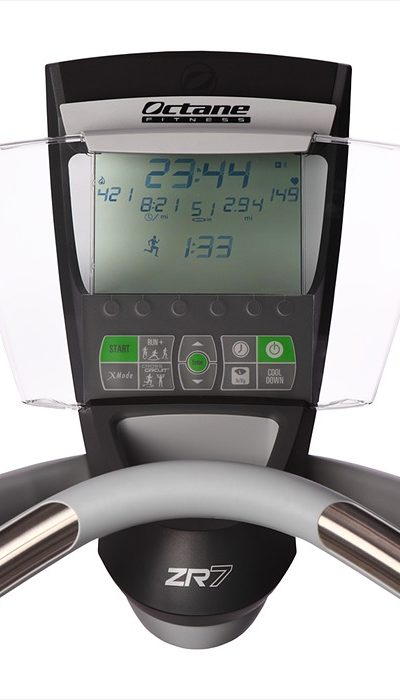 Natural motion that replicates walking, jogging or running
Dynamic stride length up to 58″ to fit users of all sizes
Patented hip and knee joint
Intelligence that traces your stride
Console displays all essential workout data
Octane Fitness app compatible
Bluetooth® 4.0 for mobile device connectivity
reless heart rate (Polar, ANT+ and Bluetooth 4.0)
Digital contact heart rate
Cordless power operation
Doing too much, too soon or too fast can cause an injury, sideline you and delay your training. Incorporating cross training with the Zero Runner has never been easier with the CROSS CiRCUIT program and the SmartLink app.
CROSS CiRCUIT combines cardio intervals on the Zero Runner with strength training or stretching exercises next to the machine for the ultimate in effectiveness and efficiency.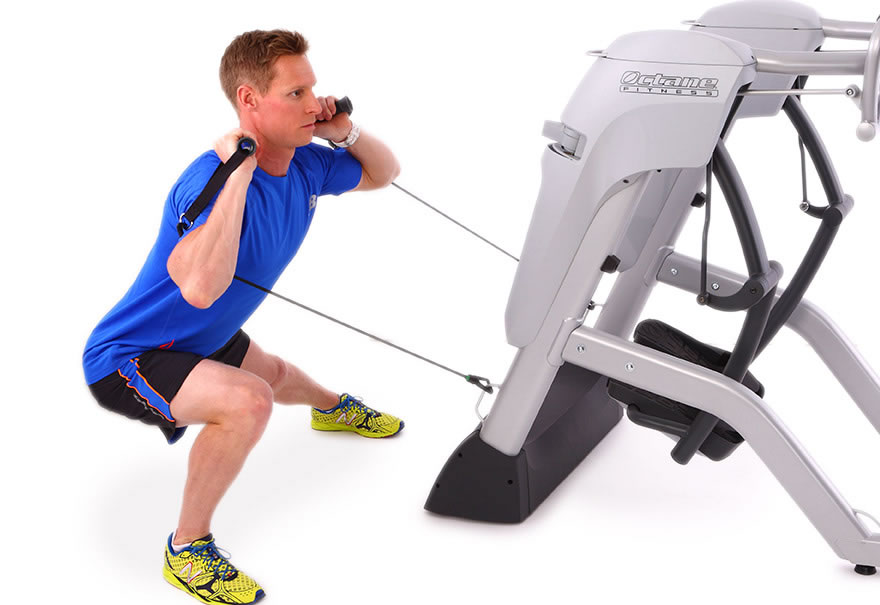 Exclusively running is a thing of the past. Now, smart athletes, including professional marathoners, attest to the power of cross training to improve their race times and recovery.
With CROSS CiRCUIT on the Zero Runner, you can help minimize overuse injuries by strengthening the entire body and incorporating different exercises, such as lateral training, plyometrics, core moves and upper-body work.
Take on your weaker links and watch your running performance soar.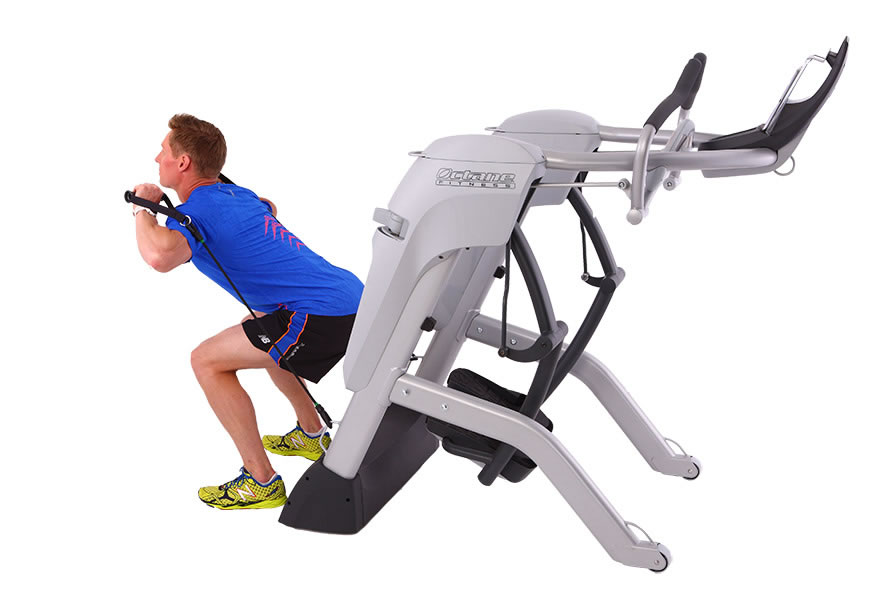 No more digging around in magazines or online trying to find articles that provide cross training exercises. With the CROSS CiRCUIT program, it's easier than ever to perform the strength and stretching workouts that you know you should be doing as a runner.
With a click of a button in the SmartLink app, try a customized workout based on your running goal to help you accomplish more faster.
Capitalize on CROSS CiRCUIT to propel your running to new heights.